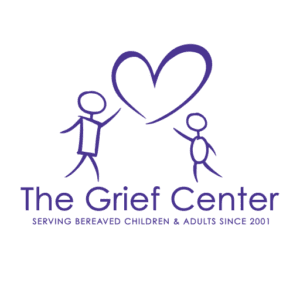 Physical and Mailing Address:
4125 Carlisle BLVD NE
Albuquerque, NM 87107
Phone: 505-323-0478
Office Hours: Monday through Friday 9:00 am – 5:00 pm
General Information: info@childrensgrief.org
Grief Center Staff
Executive Director
Jade Richardson Bock began volunteering as a bereavement facilitator for the Children's Grief Center of New Mexico in 2003. She served on the staff of the CGC from 2005-2018 and returned in March of 2020 to support the organization through a period of growth and change, into The Grief Center. Under her leadership, the Children's Grief Center was awarded the first Non-Profit of the Year award in Crisis Resources and the "Distinguished Contribution to New Mexico Families Award" from the New Mexico Association for Marriage and Family Therapists.
Development Director
Suzie Blake, MPNL, CFRE moved to New Mexico from Michigan in 2019 and quickly fell in love with all New Mexico offers, especially the outdoors. With over 20 years of experience in the nonprofit sector, Suzie earned her Masters in Philanthropy and Nonprofit Leadership from Grand Valley State University in Michigan and is a Certified Fund Raising Professional (CFRE). Contact Suzie to learn more about how you can support grieving children and adults in New Mexico.
Development & Outreach Associate
Jorie Weyer manages donor relations, writes grants, manages GC's social media, and leads the GC's Community Alliance Committee of volunteers. Jorie volunteered at the GC for 3 years before joining the staff in 2017. She holds a degree in Business Administration with a Marketing focus from the University of New Mexico.
Administrative Manager
Beth Brodie has over three decades of experience in administration and property management within the fields of commercial real estate and education. She was raised in New Mexico and enjoys our beautiful sunshine and all things New Mexican, especially red and green! Beth manages myriad administrative tasks ranging from bookkeeping to support of the tenants at the Center for Hope and Healing.
Program Manager
Christina Thies holds a Bachelor of Arts in Mass Communication and Journalism from New Mexico State University. Before joining the GC she co-owned a printing company and worked for a local non-profit improving the lives of homeless pets. Outside of work she is focused on supporting her local community through volunteer work and education.
Bi-Lingual (English/Spanish) Program Manager
Veronica Flores holds a Bachelor of Arts degree in Psychology and Sociology from Fort Lewis College, Durango Colorado. Previously a Certified Victim's Advocate, Veronica provided services assisting primary and secondary survivors of sexual violence while focusing specifically on early adolescent cases.
Program Coach
Kelly Geib-Eckenroth is a former bereavement facilitator and Program Director (2009-2020) of the Children's Grief Center, and former leader of Camp Corazon (2013-2019). She has over 30 years of experience working in youth-centered non-profits; developing curriculum, administrating programs, training volunteers and staff, and providing direct services to children and their families. Returning to The Grief Center in July 2022, Kelly is responsible for supporting the program staff, developing curriculum, and implementing camps.
Front Desk/Administrative Assistant
Peter Moulson works at our Front Desk and you'll often hear him answering our phones. He has volunteered at the Grief Center for many years, was a member of our Board of Directors, and worked at a Hospice in Albuquerque. A resident of Albuquerque for almost 4 decades, Peter says he's not planning on living anywhere else!
For information pertaining to our Board of Directors meetings, please send a request HERE.